At about mile 20 is Kahinapohaku Fish Pond.  It was breached in the 1860s and destroyed shortly after.  A group of local Hawaiians rebuilt it in the late 1990s and early 2000s and it remains much like it was in ancient times.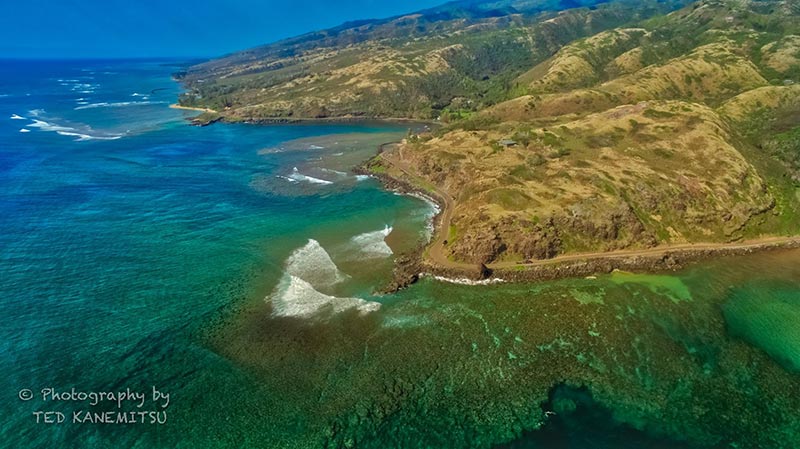 At about mile 21, a favored surf spot for locals, you'll find "Rock Point" the tip of land between Honouliwai bay and Honoulimalo'o Bay.  Nearthe top-left of this photo you can see the sands of Murphy's Beach and just beyond the stones of Kahinapohaku Fish Pond.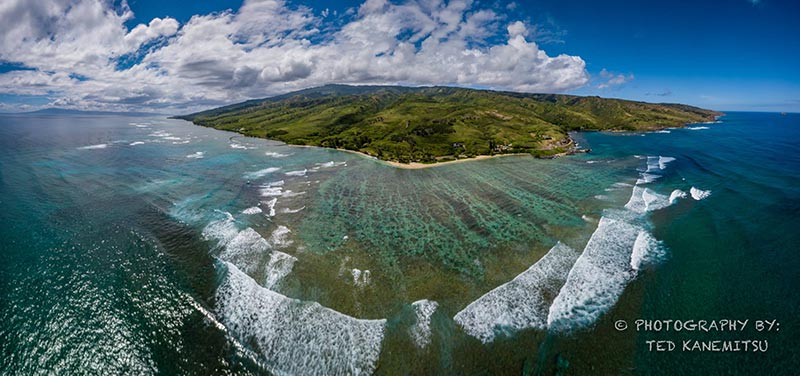 Murphy's Beach, one of the island's favorite beach locations is at mile 20 between Kahinapohaku fishpond and Honouliwai Bay.  A great place for snorkeling or swimming, but one needs to visit at high tide, since the water is very shallow.

At Kalaekapu with its Sandy Beach,the highway turns away from the ocean and starts up the hill to Pu'u O Hoku Ranch.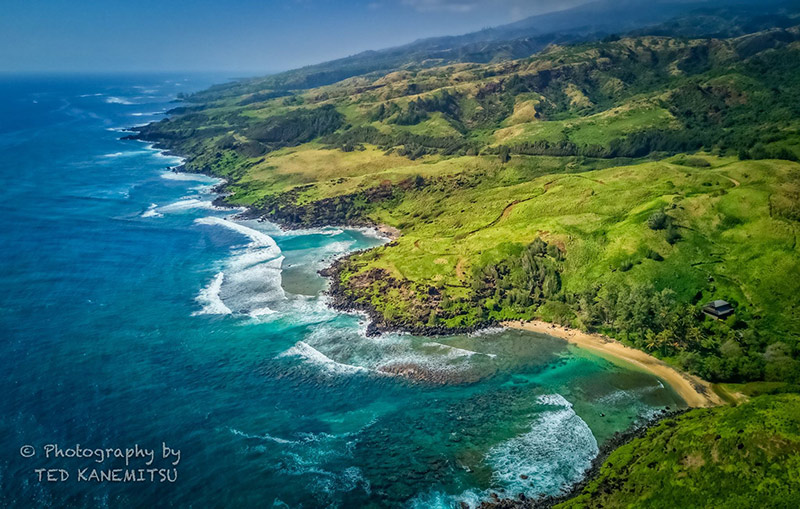 Looking southwest above Fagan's Beach and the pastures of Pu'u O Hoku Ranch.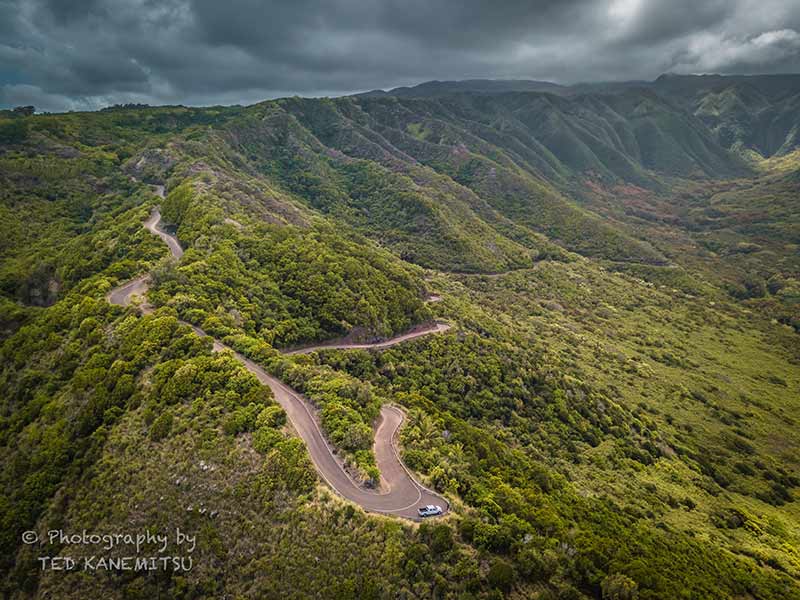 The road into Halawa Valley snakes down the hill from Pu'u O Hoku Ranch to this pull-out spot and then continues into the valley.  This location offers a panoramic view of the bay, the valley and the Moa'ula Water Falls at the valley's head.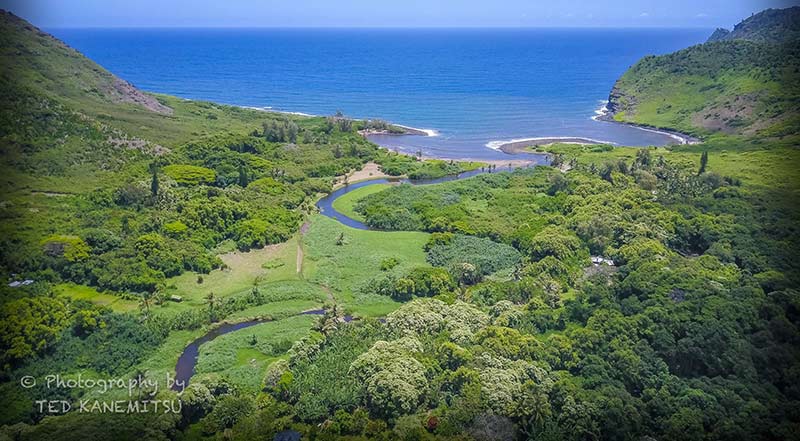 Historians guess that the first Hawaiians arrived from Polynesia about 400 A.D. (a long time ago).  However one of the earliest carbon-dated settlements in Hawaii dates from about  500-600 A.D., in Halawa Valley.  So, folks have been living here since Hawaiian Time began.