The world's highest sea cliffs (pali) dominate the north shore of Molokai from the eastern tip of the island to a few miles west of the Makanalua Peninsula (Kalaupapa).  They rise above the ocean some 3,600 feet (1,097 m) with some sources claiming as high as 4,000 feet (1,219 m).
There is no vehicle access to most of the north shore, you simply can't get there from here – easily.   The photo here shows the back side, as it's called by the locals, looking from the east toward Kalaupapa.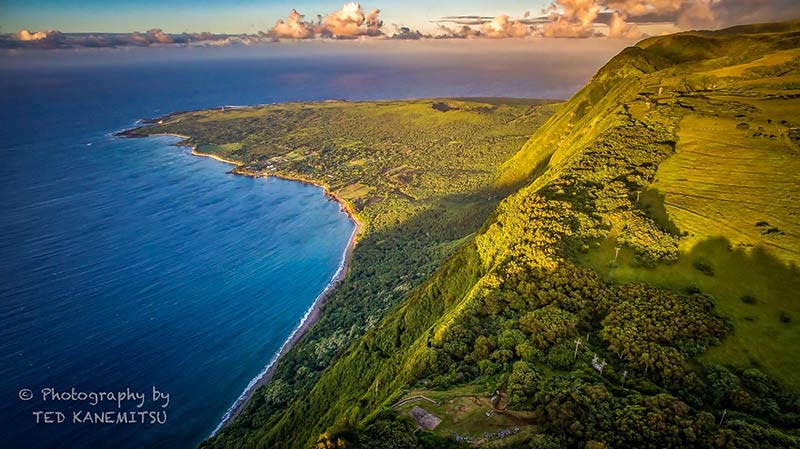 Above the pali looking down on Kalaupapa near sunset.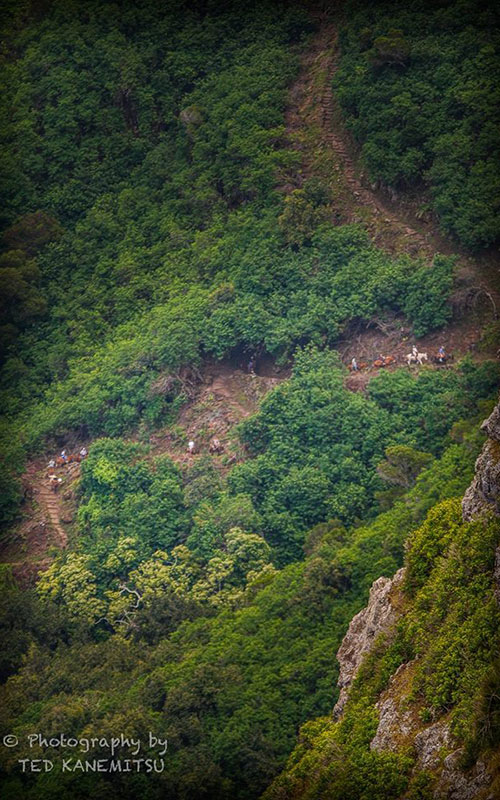 Mules and their riders climbing the trail from Kalaupapa after a day long visit to Kalaupapa.
The trail is over three miles (5km) long and descends 1,600 feet (488m)from the top-side gate to the peninsula. Its  course encounters 26 switchbacks corkscrewing in and  out of canyons and ravines.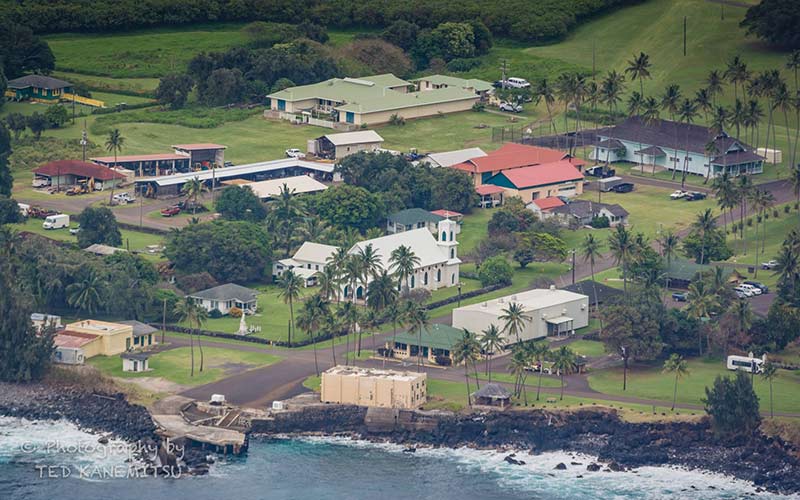 The settlement of Kalaupapa.  While this peninsula is generally referred to as Kalaupapa, it is in fact the Makanalua Peninsula and is divided into three districts: The Kalawao district on the eastern edge; Kalaupapa and the settlement of Kalaupapa to the west; with Makanalua in the center.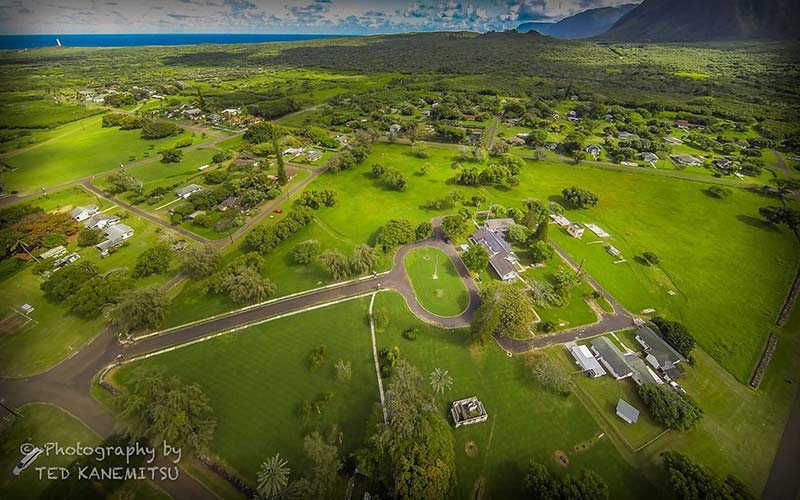 Mother Marianne, now Saint Marianne, came to Kalaupapa in 1883 to help Father Damien minister to the patients. She worked tirelessly for 35 years until her passing in 1918.
For years, she advocated for a home specifically for the girls and women of Kalaupapa. In 1888, the Charles R. Bishop Home for Unprotected Leper Girls and Women opened and over the years expanded into a full complex with dining hall, chapel and dorms for the patients.

Situated just about halfway between Kalaupapa and the north-west point on the island is Kahinaakalani.  This has been a favorite fishing and salt-gathering spot since ancient times.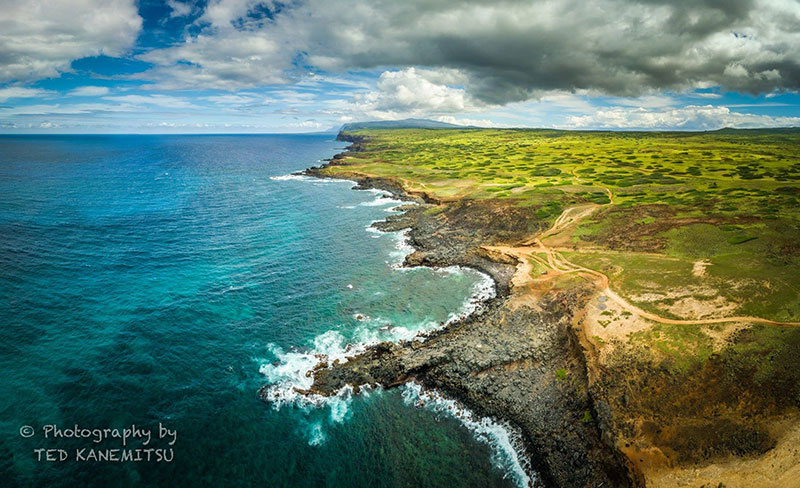 Above Kahinaakalani looking east toward Kalaupapa.

In the center is Kaiehu point with the sandy Kalani Beach to the right.  To the left of the point is Mo'omomi, a favorite destination for island locals. In coordination with Hawaii's NAP Program, the Nature Conservancy manages the 921-acre Mo'omomi Preserve.

Ilio Point.  The north-west corner of Molokai.