Pohakumauliuli.  The Dark Rock.  These are the beaches just north of the Kaluakoi resorts.  Locally known as Make Horse (Mah Kay – dead in Hawaiian).
Based on local legend, back in the cattle ranching days, one day a horse was found dead on or near the beach by ranch cowboys.  And the place was thereafter referred to "the beach with the make horse."

Kaluakoi Resorts.  In the photo center,are Paniolo Hale, Kepuhi Beach Resort and Ke Nani Kai.  To two beaches to the left are Make Horse (Pohakumauliuli).  Directly in front of the resorts is Kepuhi Beach, which is flanked on the right by Pu'u o Kaiaka (Kaiaka Rock).  Beyond that Papohaku Beach is just barely visible.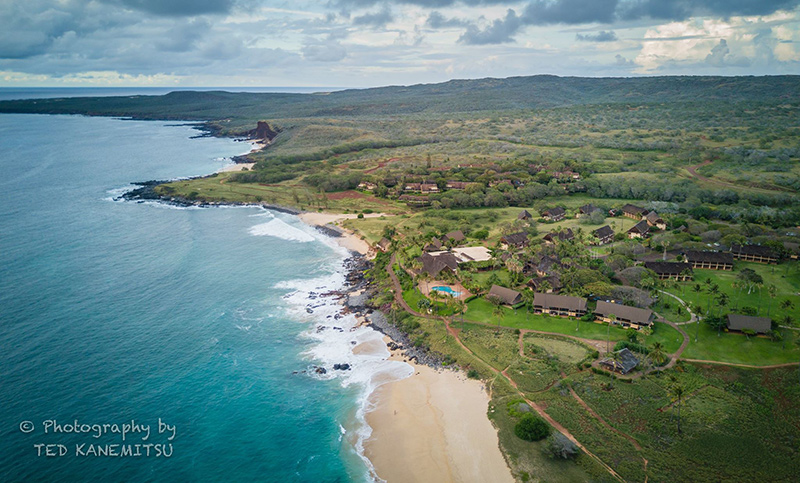 Kephui Beach.  Looking north above Kepuhi Beach, the Kepuhi Beach Resort in the foreground and Paniolo Hale just above.  Make Horse beach is visible to the left of Paniolo Hale.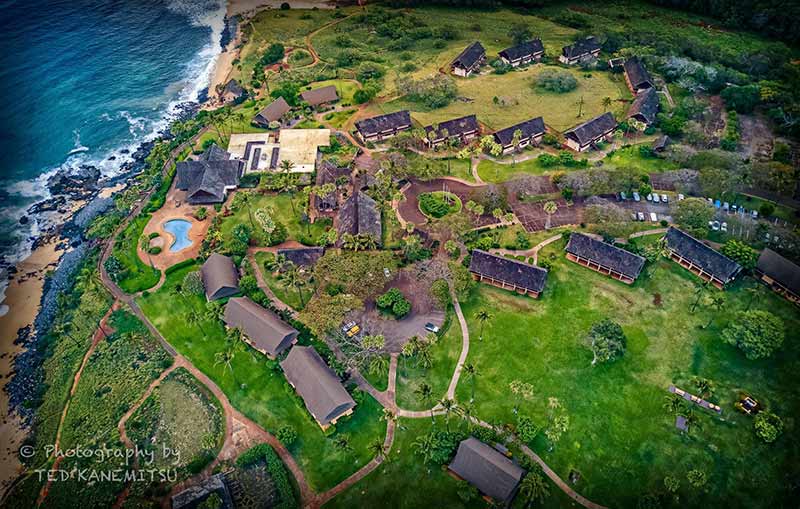 Kepuhi Beach Resort.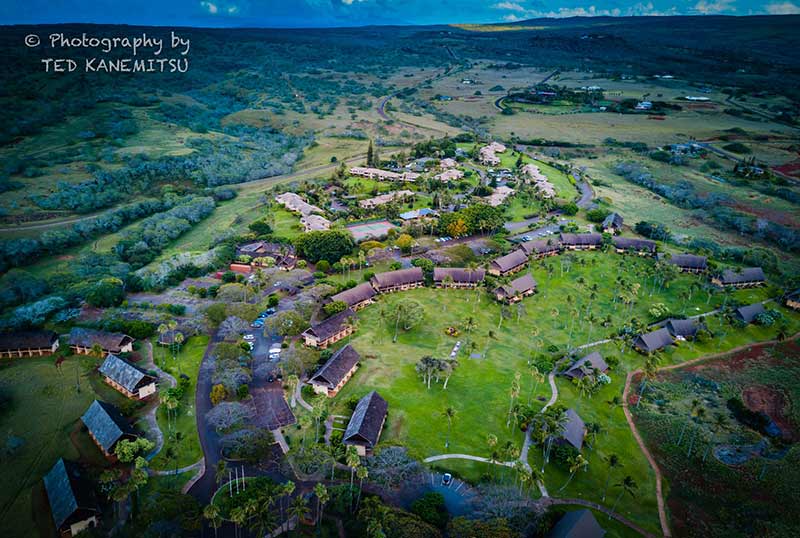 Kepuhi Beach Resort with Ke Nani Kai just uphill.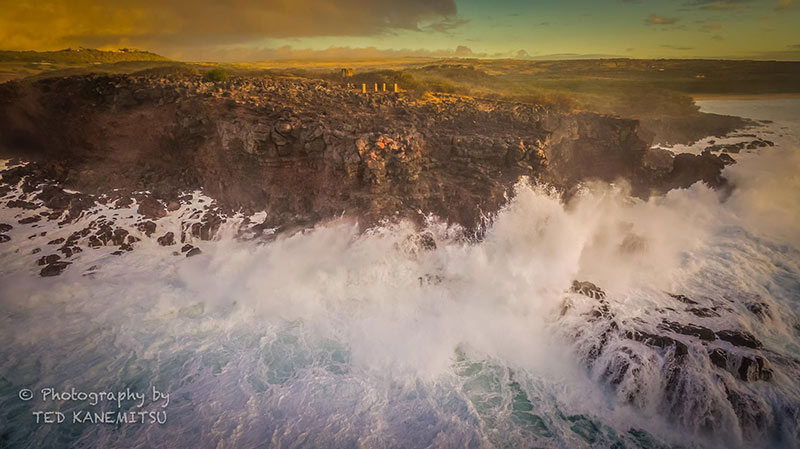 Winter surf pounds Kaiaka Rock next to Kepuhi Beach.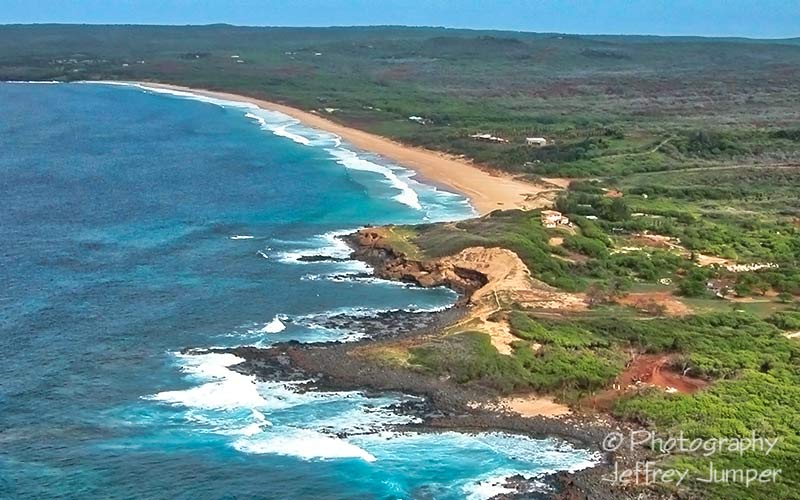 Papohaku Beach.  One of Hawaii's longest white sand beaches.  Most days there will be no one but you on this 2-mile long expanse of sand.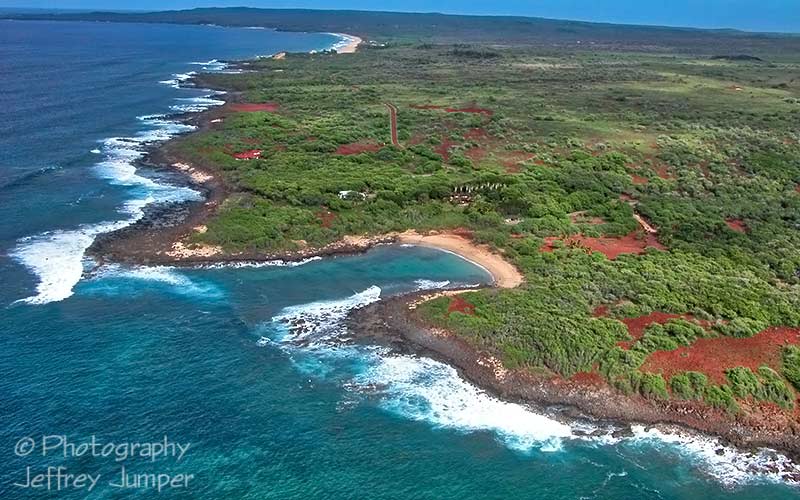 Kapukahehu Beach.  The last west end beach accessible by paved road.  Locally know as Dixie Maru Beach.
The local lore says that the fishing sampan Dixie Maru broke up off the west coast of Molokai in the 1920s and the name plate washed ashore here. A Molokai Ranch cowboy found her nameplate and hung it on a fence post or gate. Since then the beach and the bay have been known as Dixie Maru.

Kaupoa Beach.  A beautiful beach just north of the southwest tip of Molokai.  At one time an upscale camp site developed by Molokai Ranch.  All is now abandoned since the ranch ceased operations on the island.